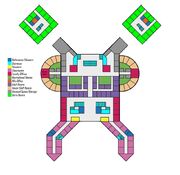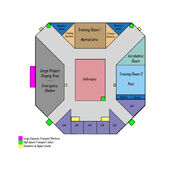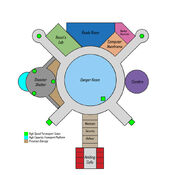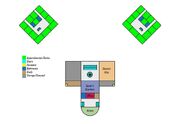 In the middle of the main courtyard is the Phoenix Memorial Statue, dedicated to the memory of Jean Grey. Notable rooms include the Danger Room and a room containing Cerebro. The Headmasters Office of Cyclops and Emma Frost is on the top floor. The basketball court is a popular hang-out. Directly below the basketball court is the hangar, which houses many transportation vehicles, as well as aircraft such as the X-Men Blackbird.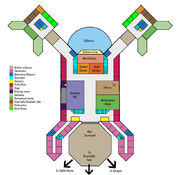 Pages in category "Layout of the X-mansion"
This category contains only the following page.